Photographer Jessie Tarbox Beals carried her 8×10 glass plate camera through the streets of New York where she captured bohemian Greenwich Village in the 1920s.
Beals rose to fame as the first female news photographer and lived most of her life in New York City, where she would photograph the free-spirited community that occupied a patch in Lower Manhattan.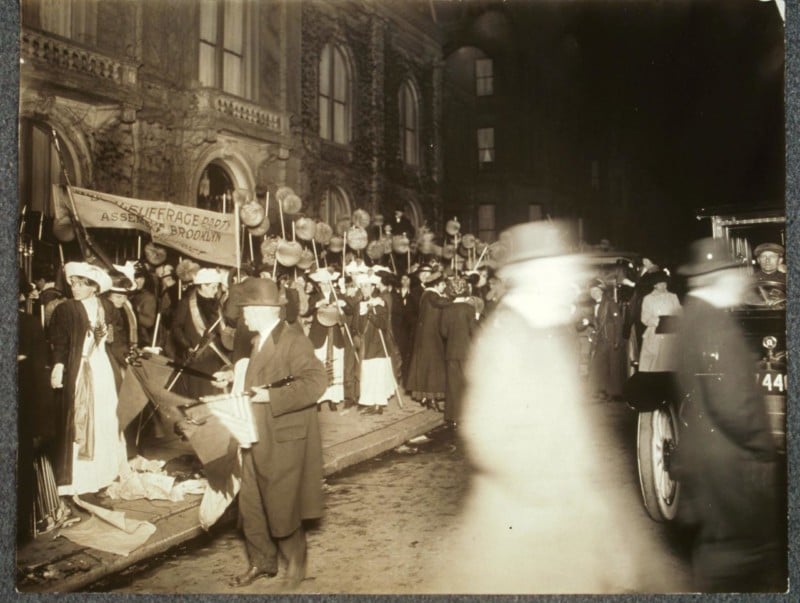 Grace Godwin's Garret was an informal meeting place for all kinds of mingling and socializing. Located at the corner of 58 Washington Square and Thompson Street, it is now the location of New York University's Global Center for Academic and Spiritual Life, according to Flashback.
Beals passed by with his camera to capture fascinating creative characters strumming guitars, writing poetry and eating spaghetti.
In Around Washington Square owner Godwin has been described as "philosophically inclined" and "has taken to engaging guests in 'soul talks'".
"Grace Godwin's Garret, as her place was called, was the most visible, as it was the end of the bus lines in Washington Square, but many other restaurants were already successfully marketing the square's radical chic," writes the author.
In May 1921, the New York Times reported that Godwin "was found guilty of violating the law which forbids refusing to serve Negroes in a restaurant".
Godwin defiantly told reporters that she would defend herself in court if she had to.
"I doubt there was ever anyone as lonely as I was when I first came to New York many years ago, and I was very pleased to feel that others who are lonely have found company as well as chocolate cake and coffee," she said.
"The only necessity I care about is friendship, and I reserve the right to choose my friends, I took down the sign that made the attic a public restaurant in the eyes of the law, and it will be at the future just a club."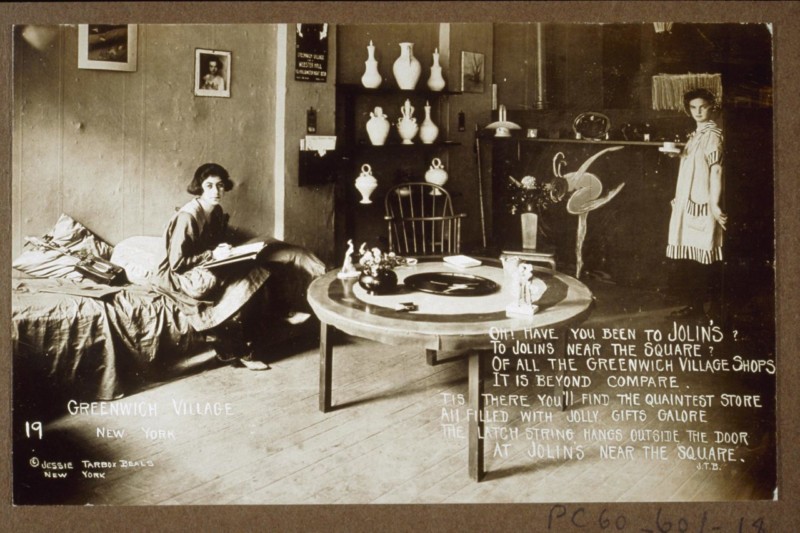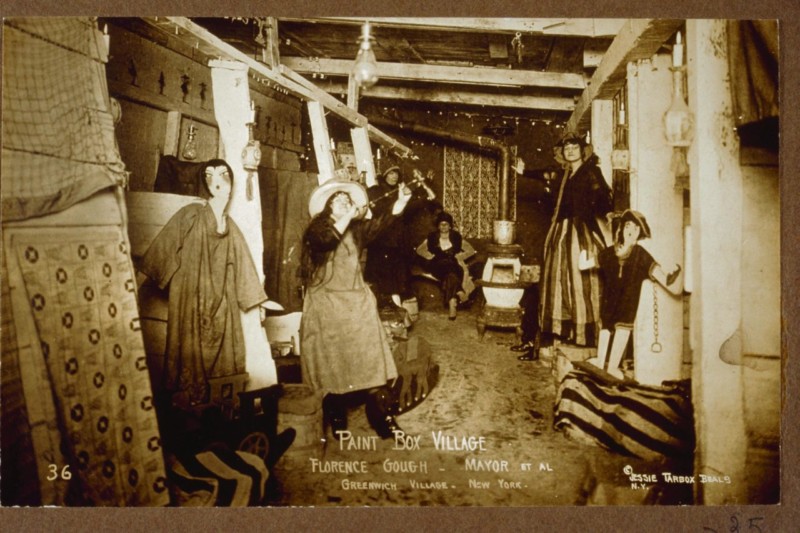 Beals' photos capture the fascinating shops and businesses that made up the alternative neighborhood and later attracted the likes of Emma Goldman, Edgar Allan Poe, Jackson Pollock and Bob Dylan.
---
Picture credits: All photos by Jessie Tarbox Beals.