This week, it was announced that the 1914 building at 1025 E. Locust St. in Riverwest, long home of Ma Baensch Food Co., is up for sale. Today we were able to take a last look inside.
Lina "Ma" Baensch—who founded the company in 1932—purchased the 9,650-square-foot building in 1946 from Cudahy Brothers, who had built it in 1914 as a meat warehouse on land purchased that year from Schlitz Brewing Co.
Much of the basement – accessed by a ramp that may have helped the horses carry ice – is a giant cooler and the ground floor has a few small walk-ins too.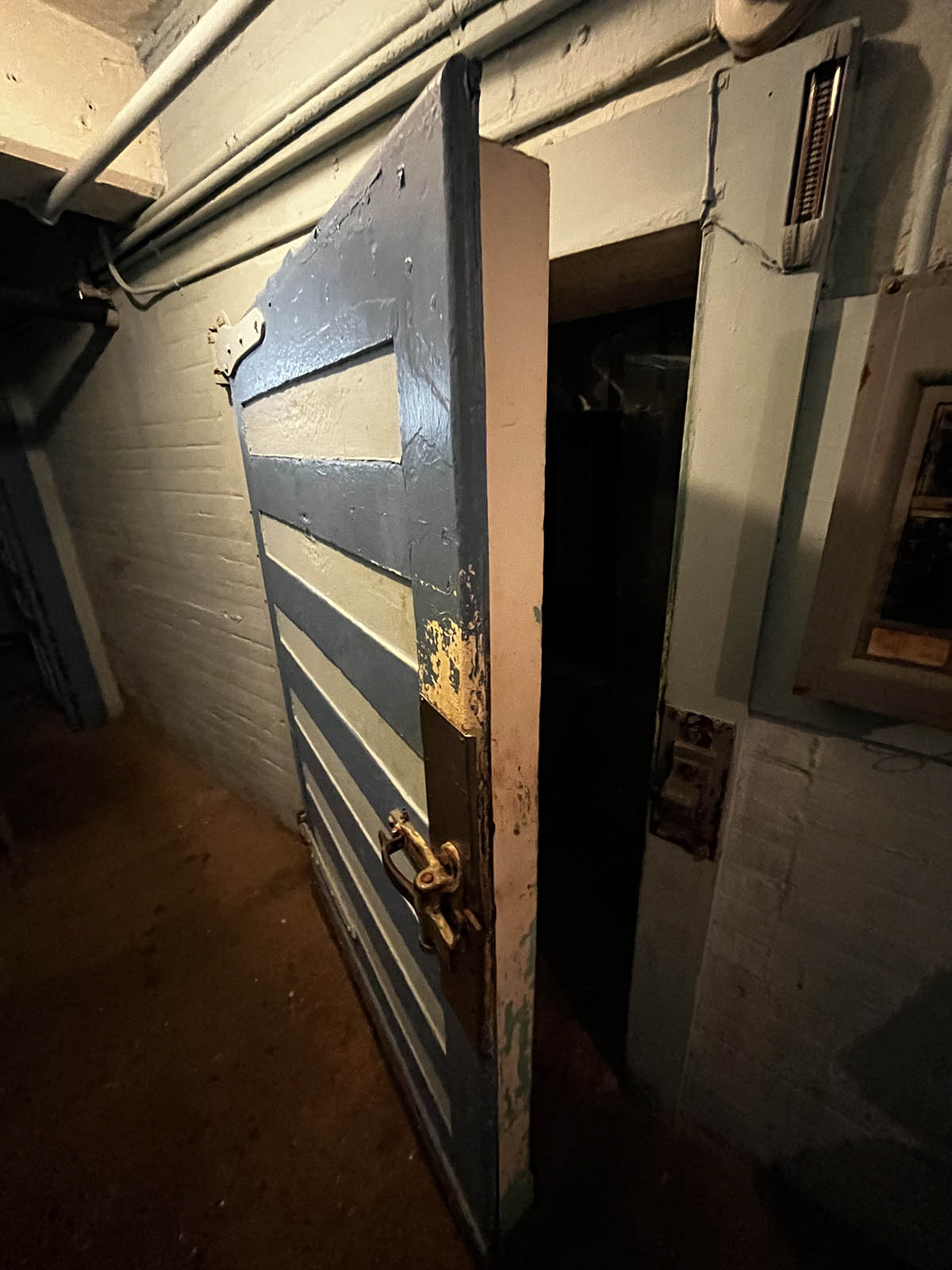 Previously, a pair of dwellings stood on the site, which Schlitz purchased in 1891 for around $2,300 from Frederick Kauwertz and his wife Marie Geyer, who was the daughter of a prominent Lutheran minister.
Kauwertz worked in real estate and notices of land sales and advertisements of land and buildings for sale by him were common in newspapers of the time.
The Kauwertz's daughter – also named Marie – married industrialist Henry Harnischfeger in 1892.
The first recorded land conveyance for the property was from the State of Wisconsin to Garret M. Fitzgerald in 1851.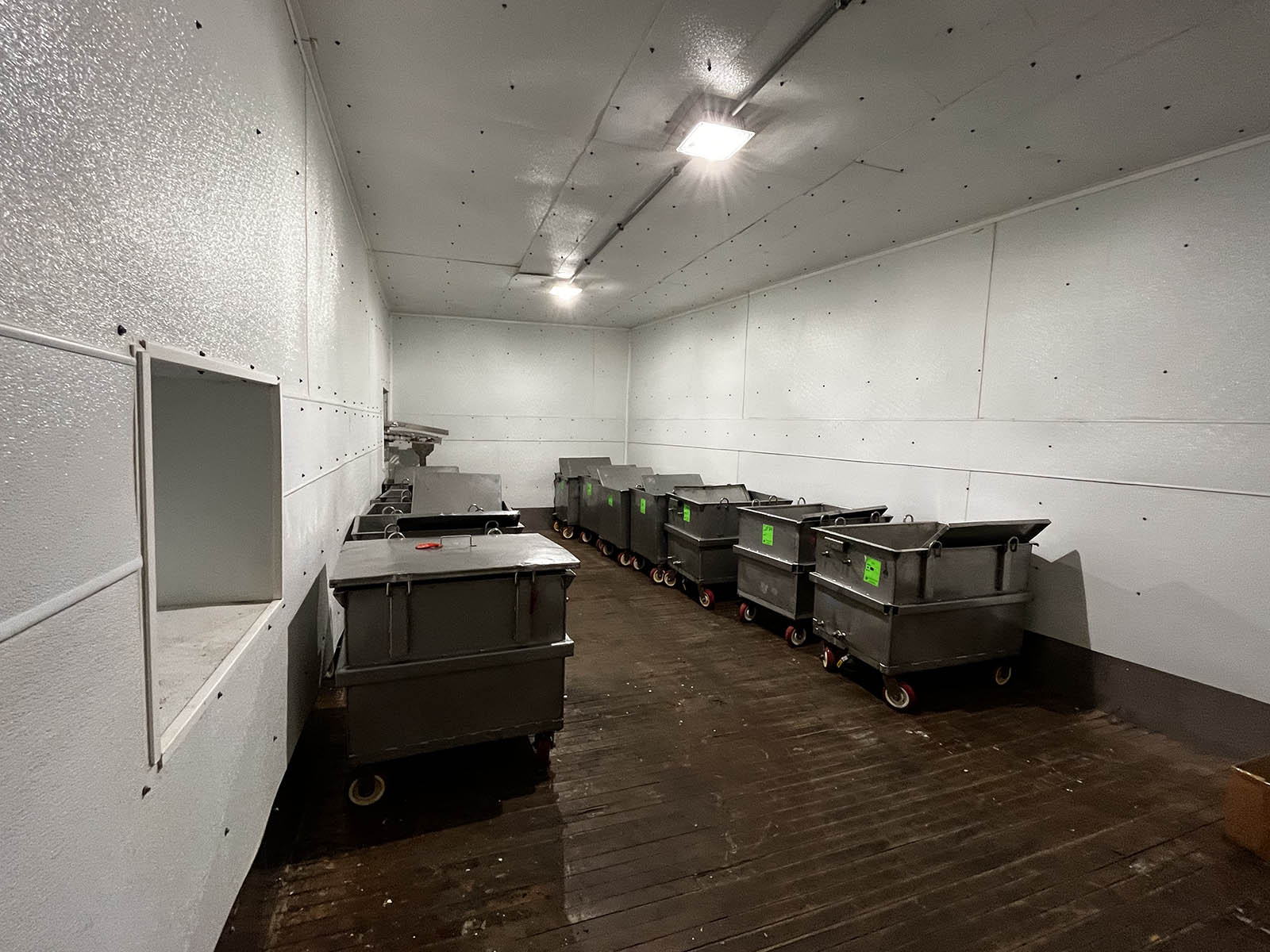 The property has been owned since 1999 by Kim Wall, owner of Baensch Food Products Co. Lina Baensch died in 1951 at the age of 68 and her family continued to operate the business until it was sold to Wall .
The building has stood empty since the company transferred the last of its packaging operations to a Minnesota co-packer last August, and it is now up for sale.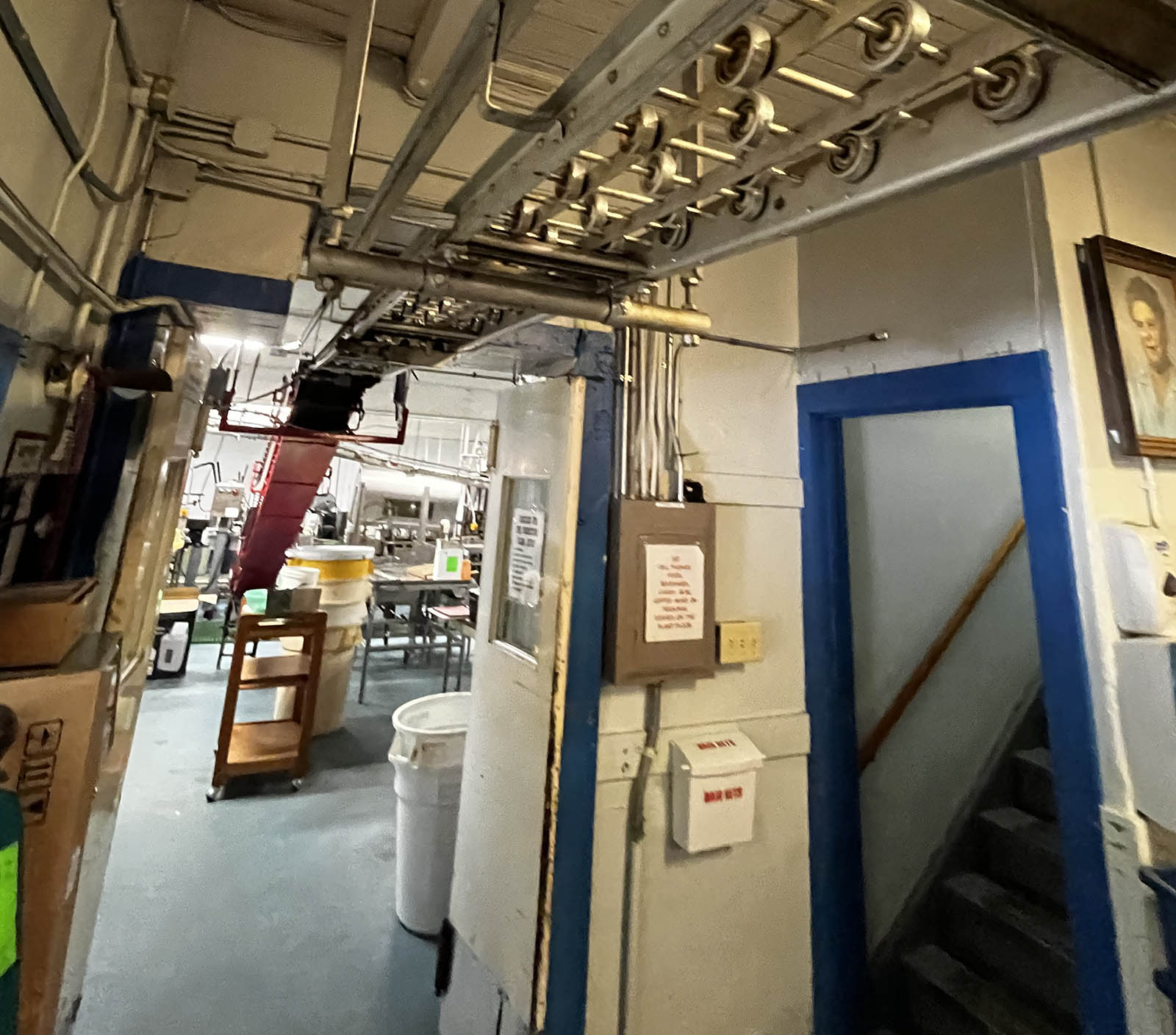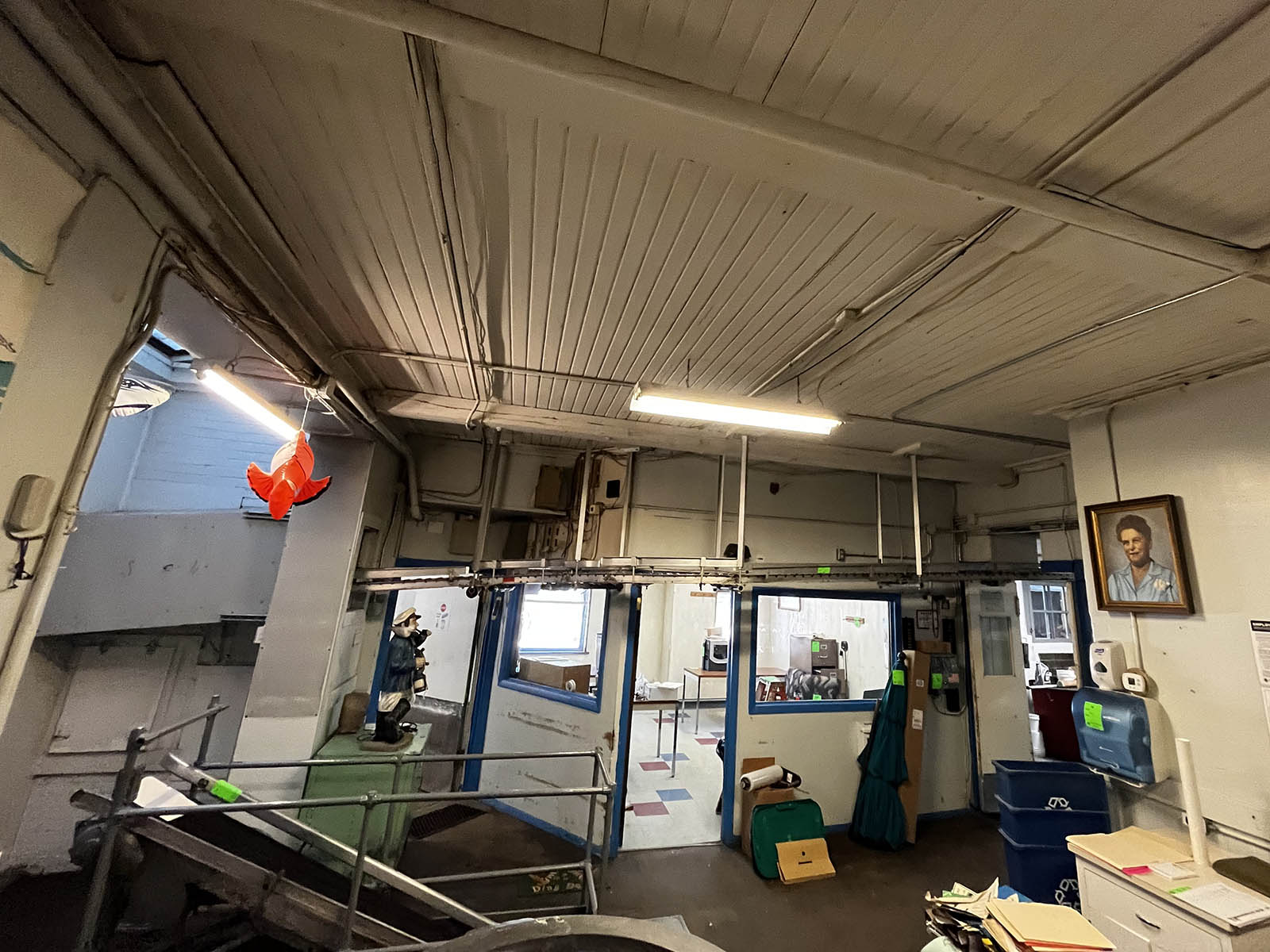 Surprisingly, only a few spaces seem to have a hint of fishy smell inside and even those are barely a clue…more a suggestion.
The ground floor features an office, coolers, a larger production area full of conveyors and packaging equipment, and access to loading areas, including the dock on the Humboldt side that once served wagons.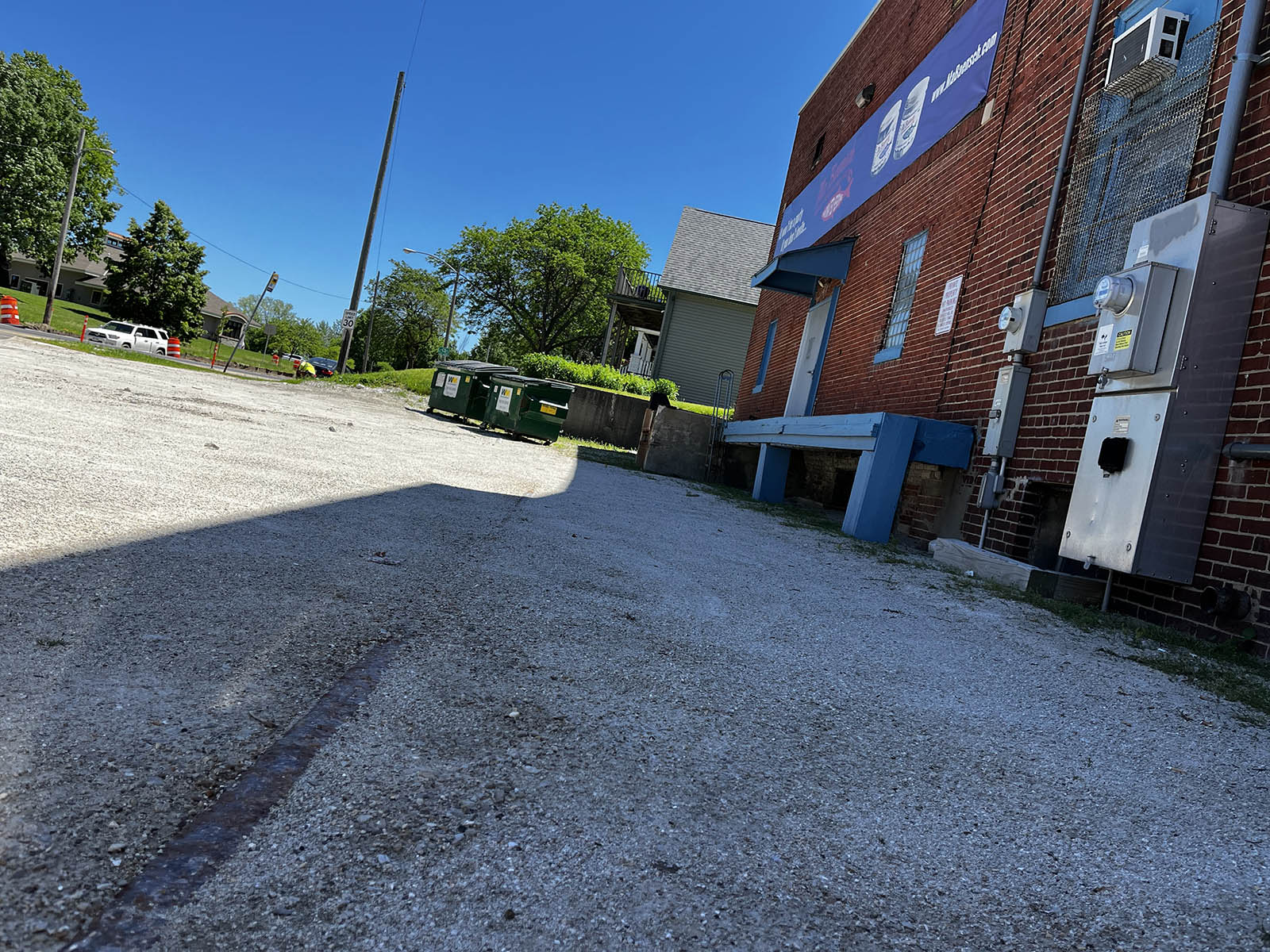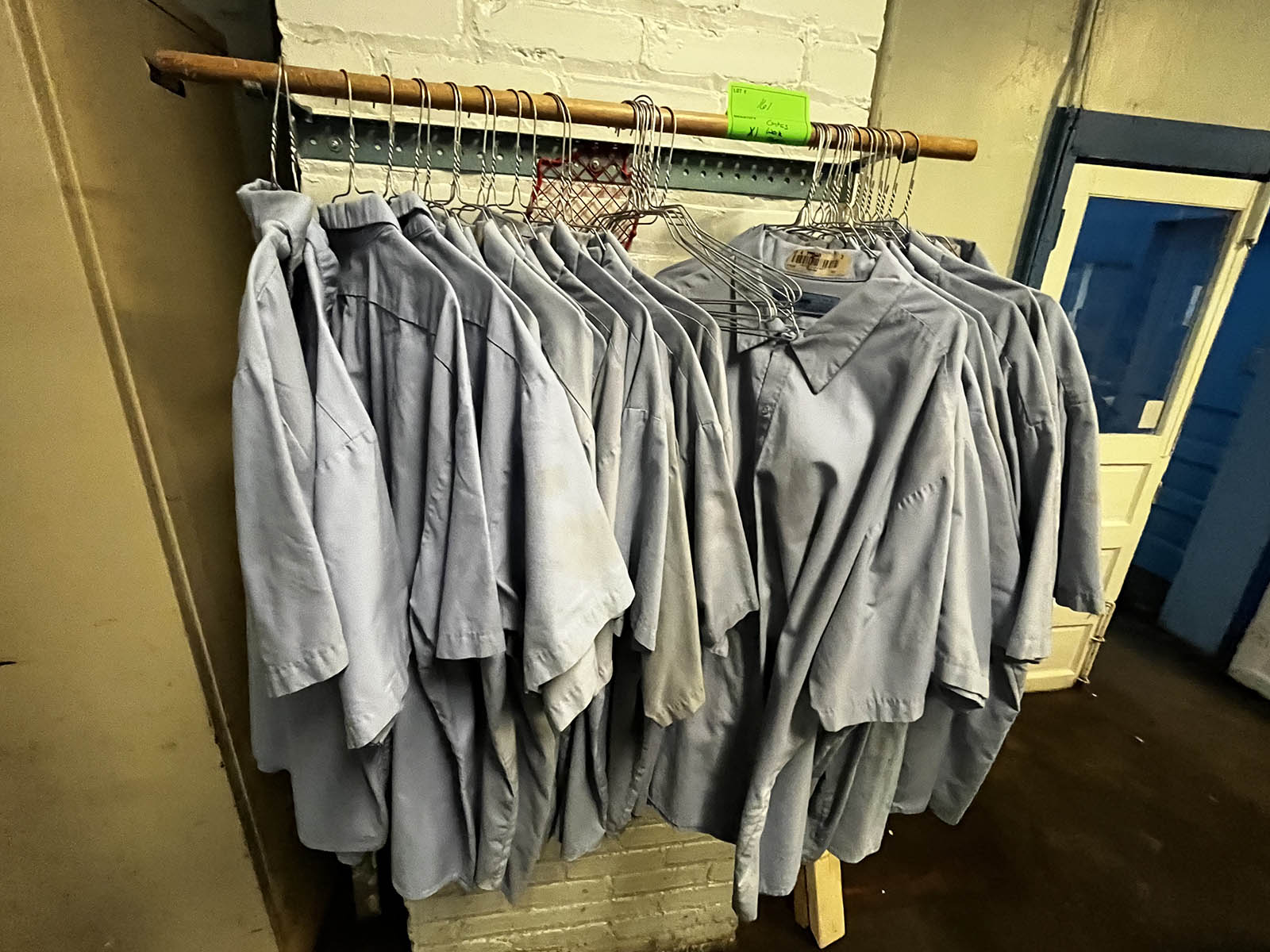 If you look over there now, you can still see one of the two rails in the floor and the scale built into the loading dock.
In the office area there is a portrait of Ma Baensch and a rack full of work shirts used by packers over the years.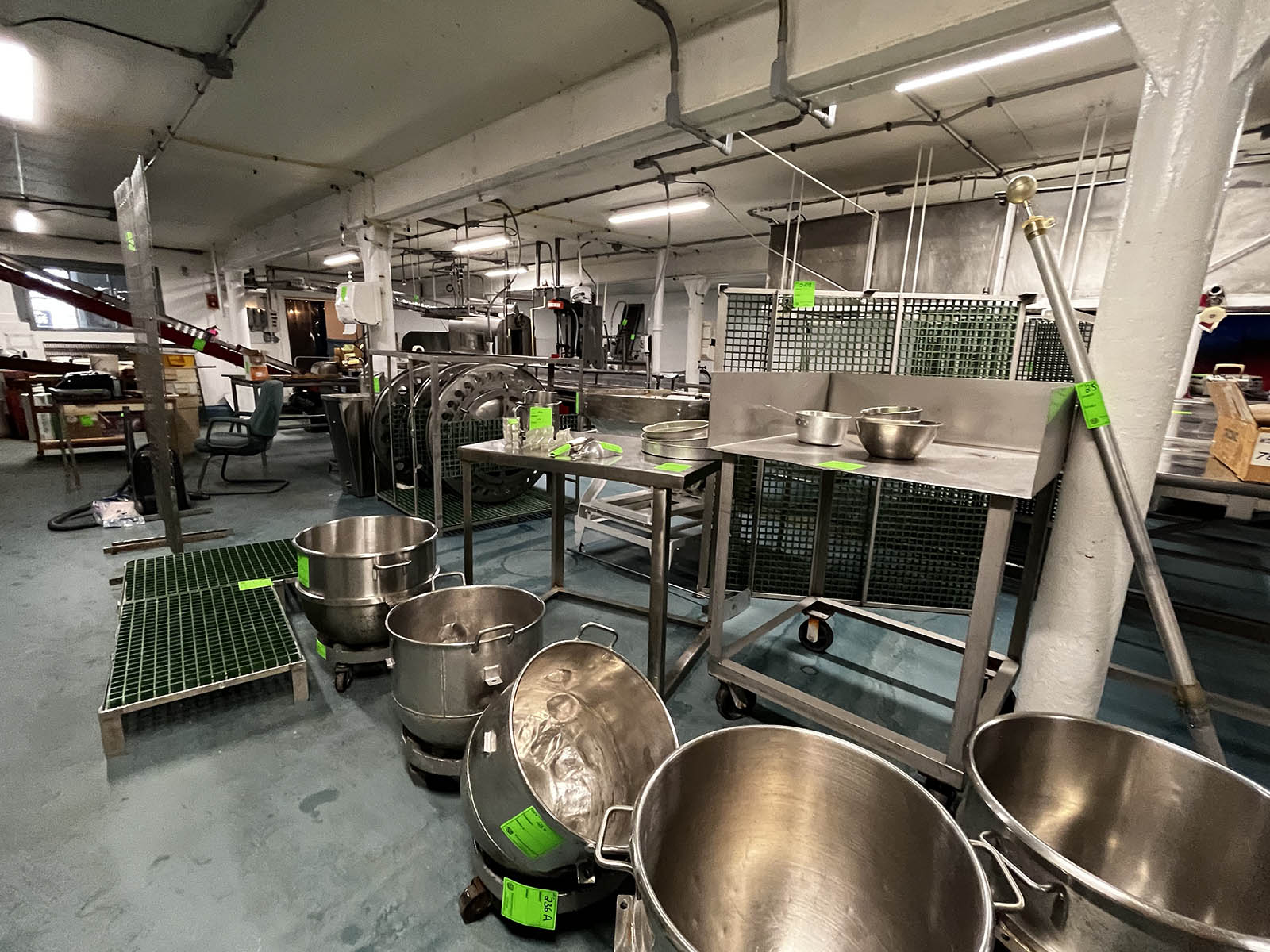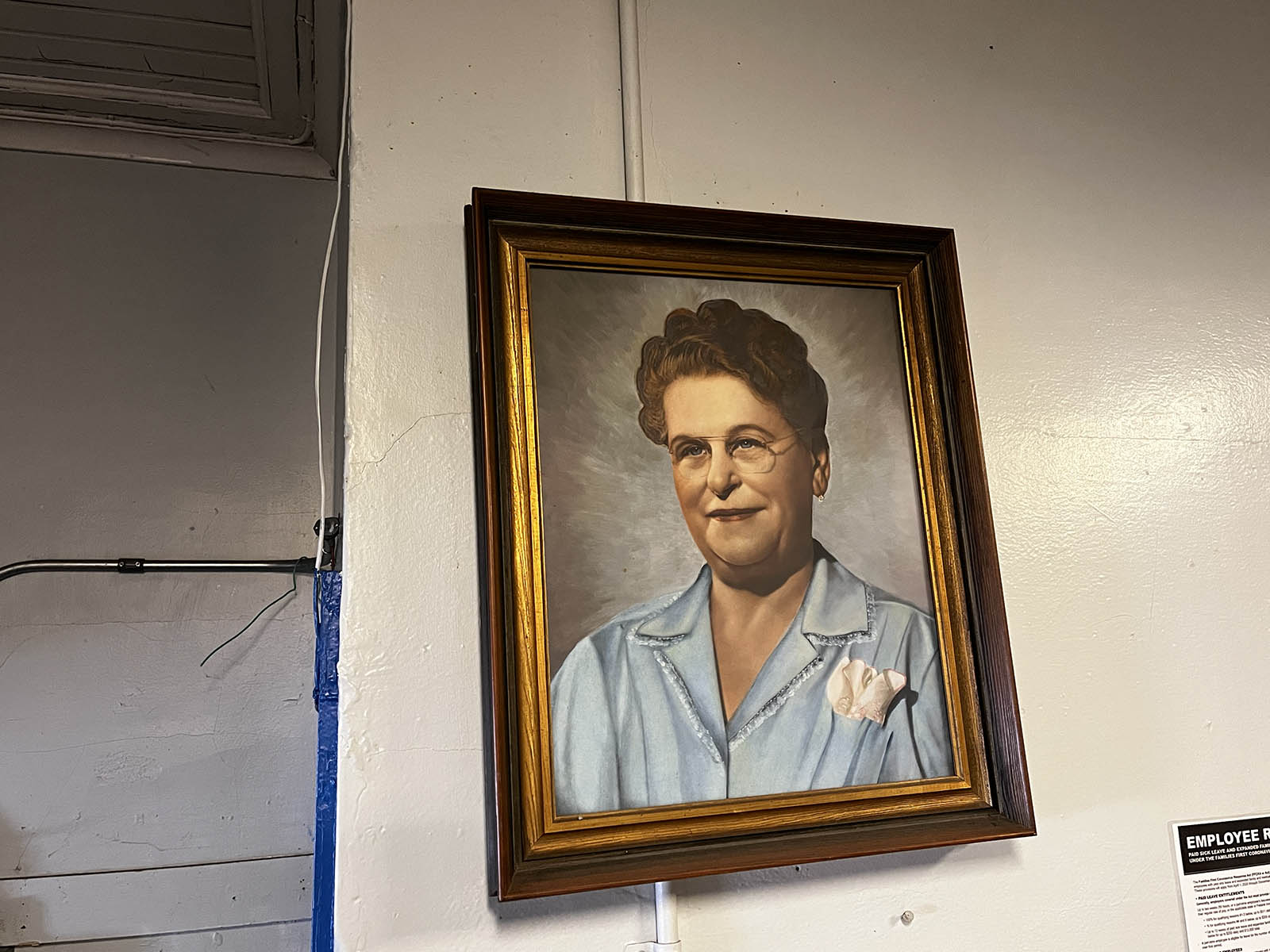 Surrounding the entire installation are a variety of Ma Baensch signs from all decades, including one that simply says "WOMEN WANTED". It was hung outside as packing was about to begin, Wall said.
While the men maintained the machinery and equipment, the women took care of the packaging, Wall adds.
"There were jobs that only men did and jobs that only women did. When I got here," she says, "I said hell with that!"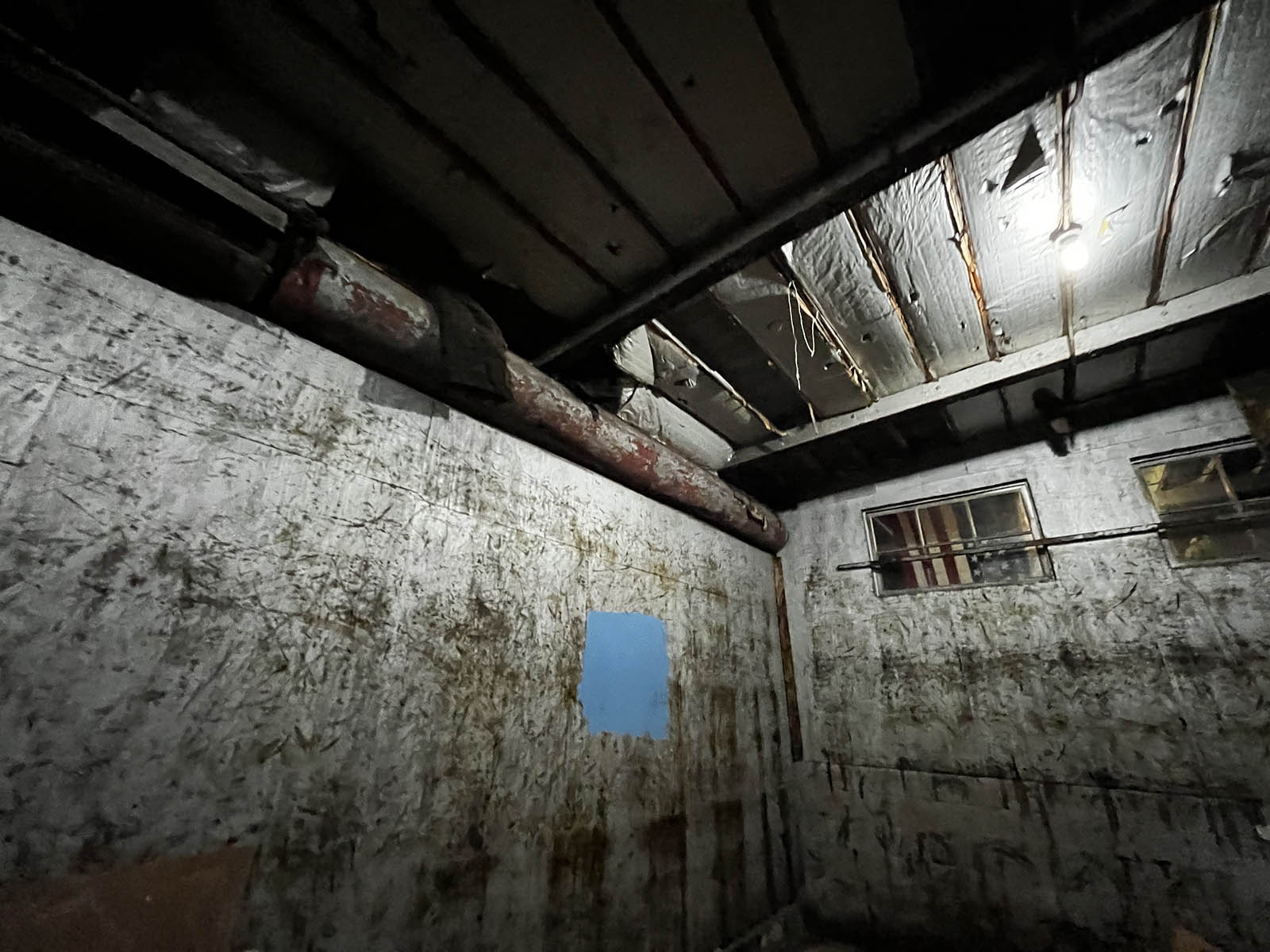 There is also a barrel room here where herring – first from Canada but now from Norway – was stored in stacks of small barrels. You can still see circular marks on the walls where the barrel ends made contact. It's one of the few spaces that even has a trace of fishy smell in the air.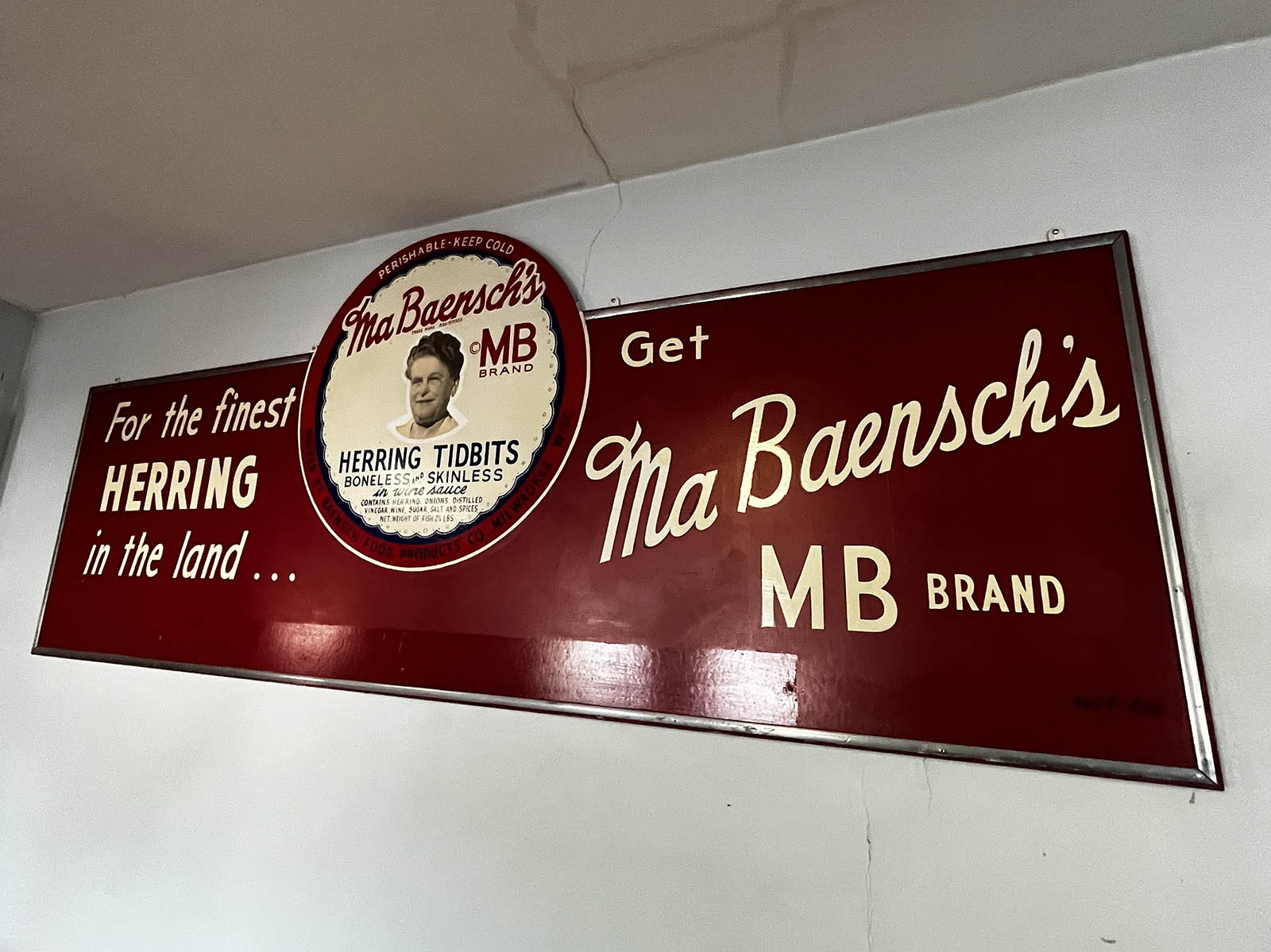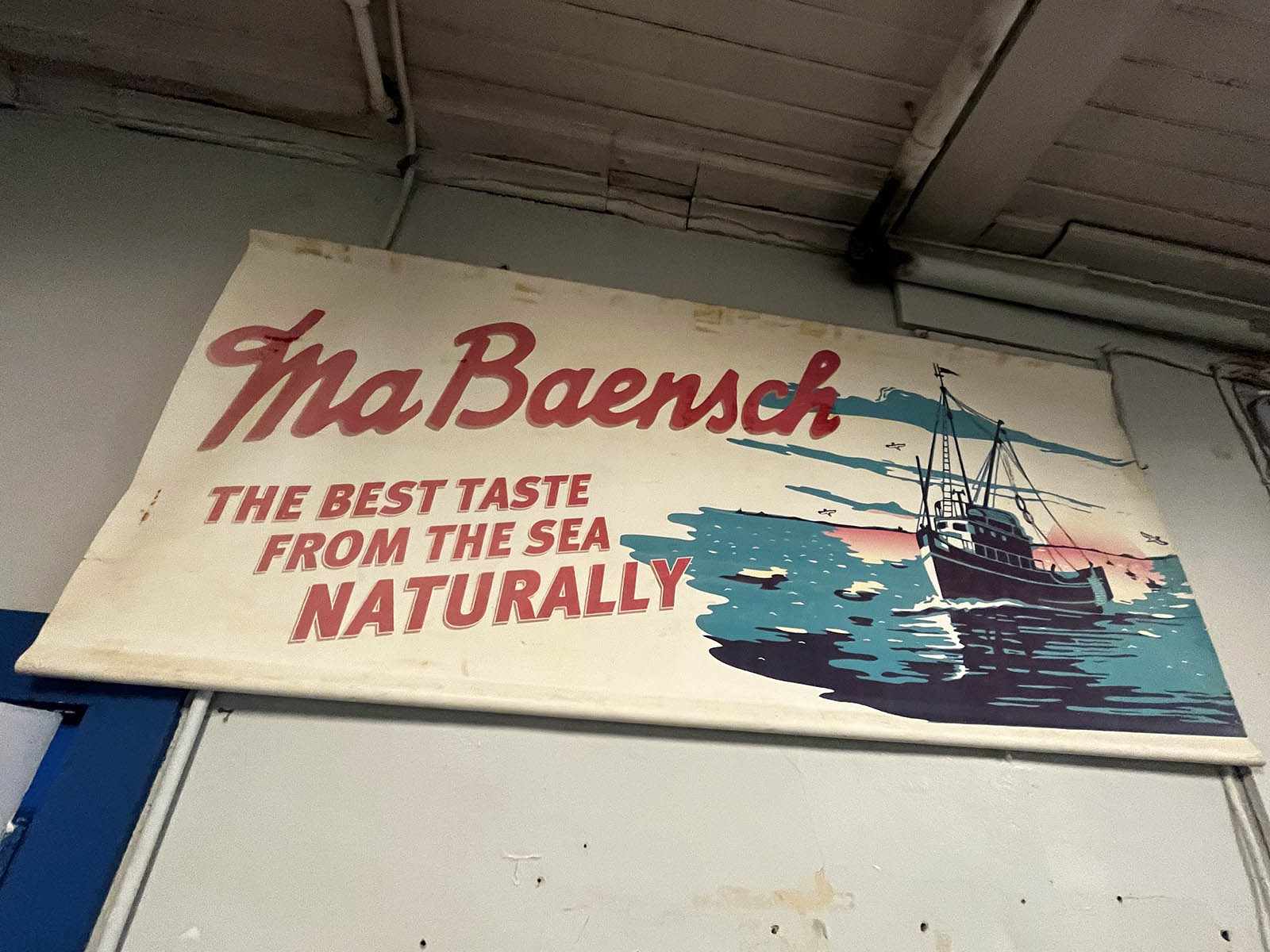 On the second floor there are two separate spaces. Facing Locust Street is what appears to be an employee break room and work area with a stainless steel vinegar tank at one end.
A cable lift is next to the tank.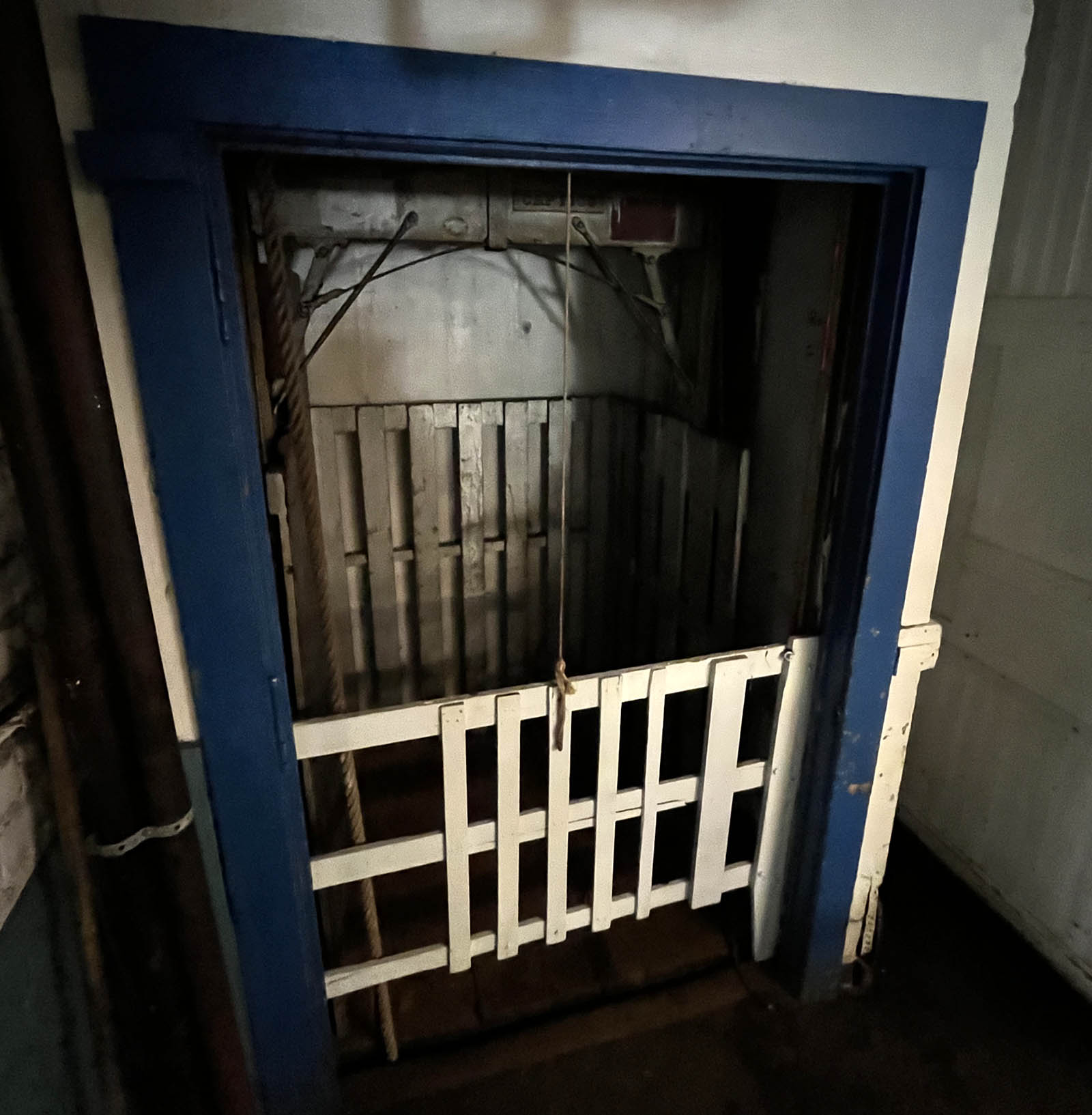 In the south side of the upper floor, there is a large warehouse with higher ceilings and, in one corner, a giant wooden vinegar tank.
"When it was full, your eyes would water," Wall says. "At first, I wanted my office to be there, but it wasn't possible."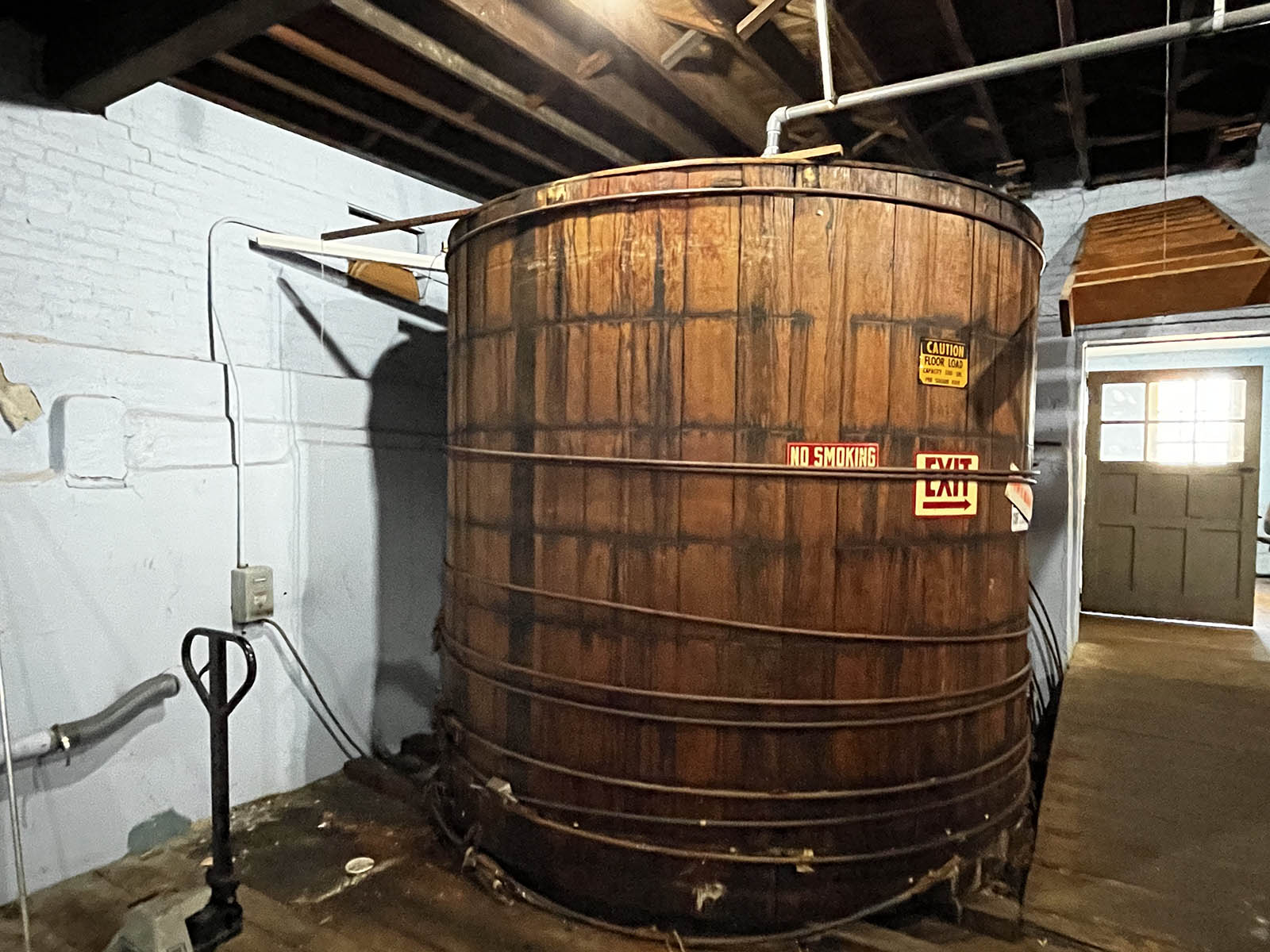 Wall has many memories in the building and knows it intimately. Just inside the entrance, she shows me where employees over the years have carved graffiti into the bricks.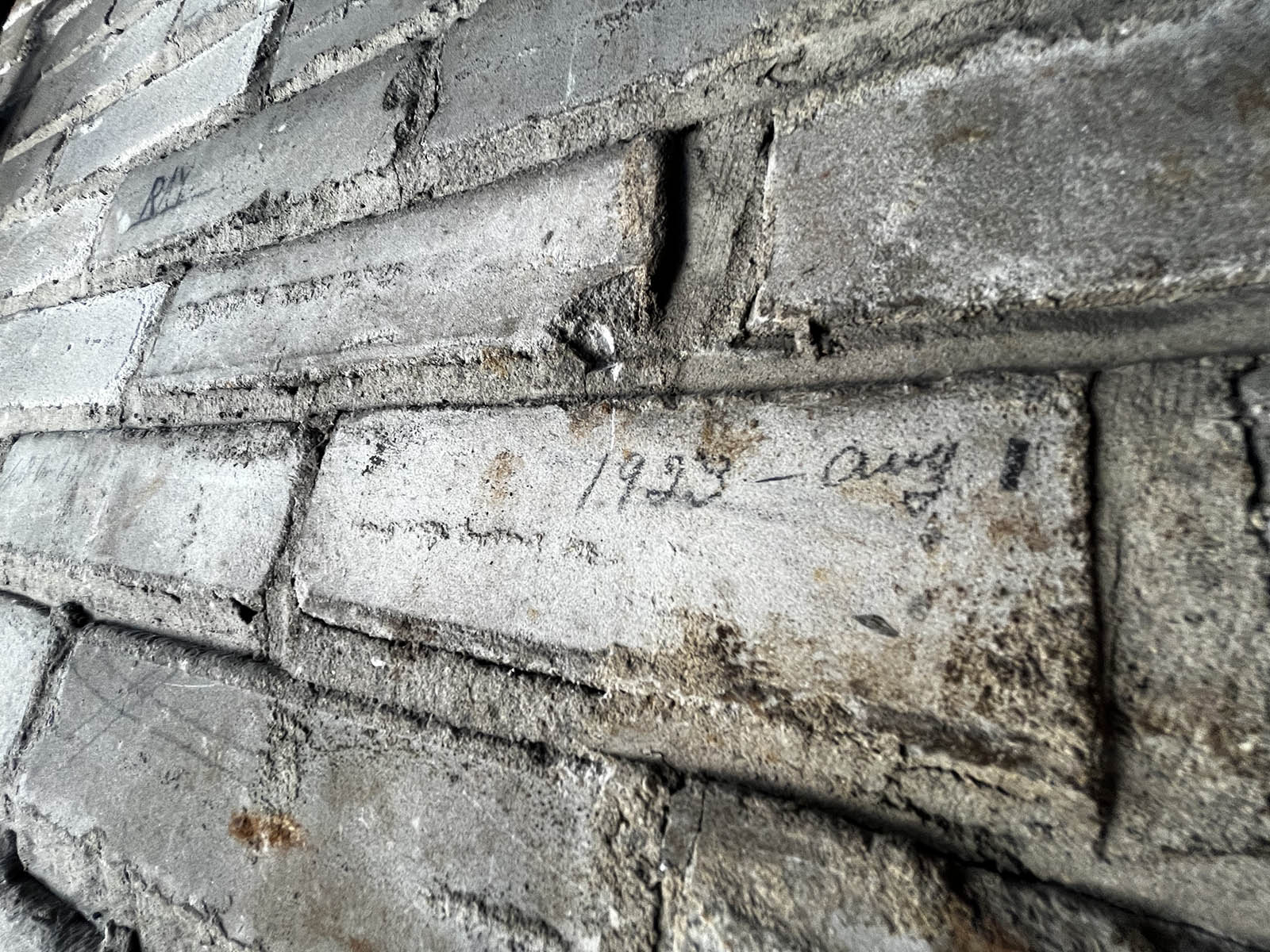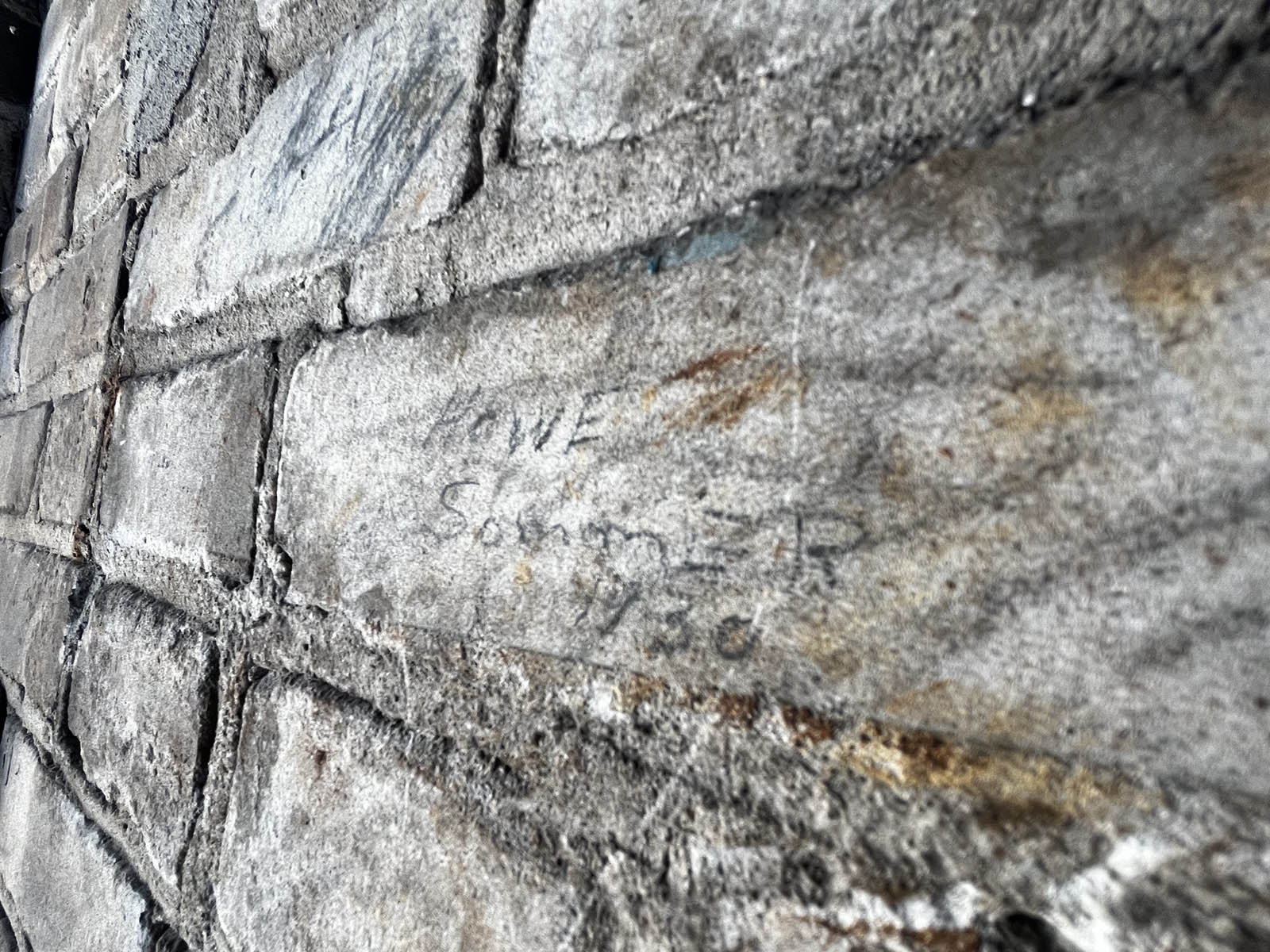 "I've done so many things here over the years," she says, referring to repairs and the like, "but it's so dated, it's just not practical anymore."
Find the complete listing of the building here. Interested buyers can contact real estate agent Bill Langhoff at (414) 278-6863. An auction of equipment still inside the building is underway online and ends Tuesday.